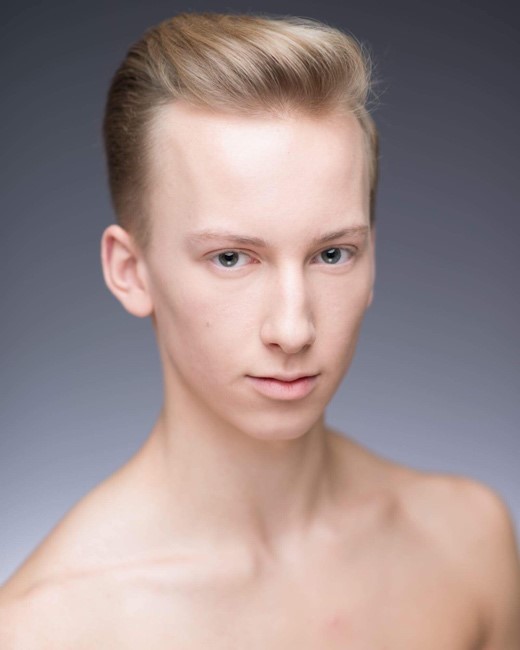 Luke Wilson
Luke started dancing at RDDC at the age of 6 and over the next 11 years trained in Ballet, Tap, Jazz, Irish, Street Dance and Musical Theatre. At age 14 he successfully auditioned for a place on Northern Ballet's associate programme and trained there for 2 years whilst still at RDDC. He has attended courses at The Royal Academy of Dance, Northern Ballet, Central School of Ballet, and the English National Ballet School. In 2015 he left RDDC to begin his vocational training in London at Central School of Ballet and graduated in 2018 with a BA (Hons) Degree in Professional Dance and Performance. In his third year at Central he toured the country as part of the third year touring company Ballet Central performing works such as 'Black Swan' by Jenna Lee, 'FAR' by Wayne McGregor, 'Cinderella' by Christopher Gable, 'Valley of Shadows' by Sir Kenneth MacMillan and 'Sleeping Beauty' by Sir Matthew Bourne. Whilst in his third year he had the opportunity to work with ex Royal Ballet Soloist and star of 'An American in Paris' Leanne Cope as well as being involved in the creation of a ballet by Royal Ballet Principal Thiago Soares. For 'Sleeping Beauty' he was coached by Etta Murfitt and Matthew Bourne from Matthew Bourne's New Adventures and for 'Valley of Shadows' he was coached by Guy Niblett, Leslie Collier, Dame Monica Mason and Alessandra Ferri from The Royal Ballet. Now that he has graduated, Luke is excited to start his first professional contract onboard Cunard's 'Queen Elizabeth' in October with an around the world tour starting in January.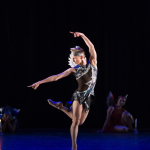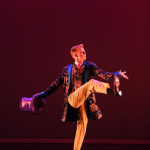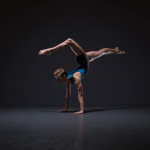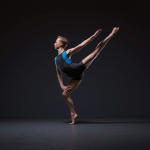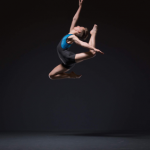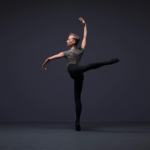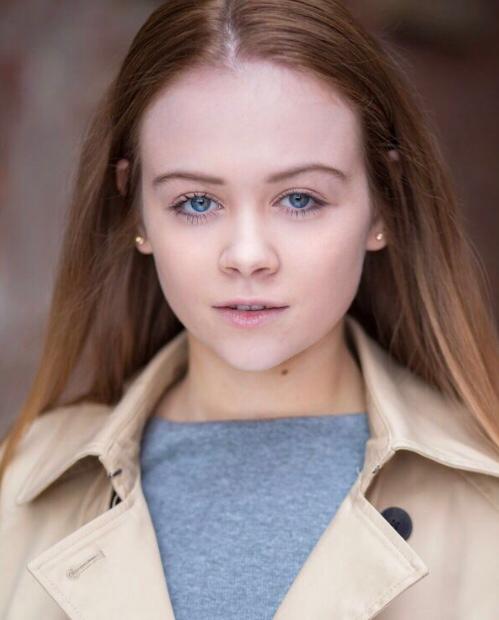 Niamh Blackshaw
Hi I'm Niamh. I started attending RDDC when I was eleven years old where I then stayed until I had completed all of my LAMDA/Trinity performing arts exams. Since leaving RDDC I have worked on a number of professional acting projects including various commercials, and award winning short films and Coronation Street. Most recently I landed an exciting job on Channel 4's Hollyoaks as a new young character where I now work full time. I want to thank, in particular, Jemma at RDDC for all of her hard work, support and care throughout my eight years at RDDC which gave me many of the tools I needed to pursue a career in the performing industry.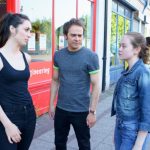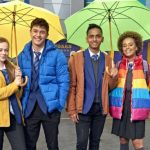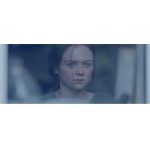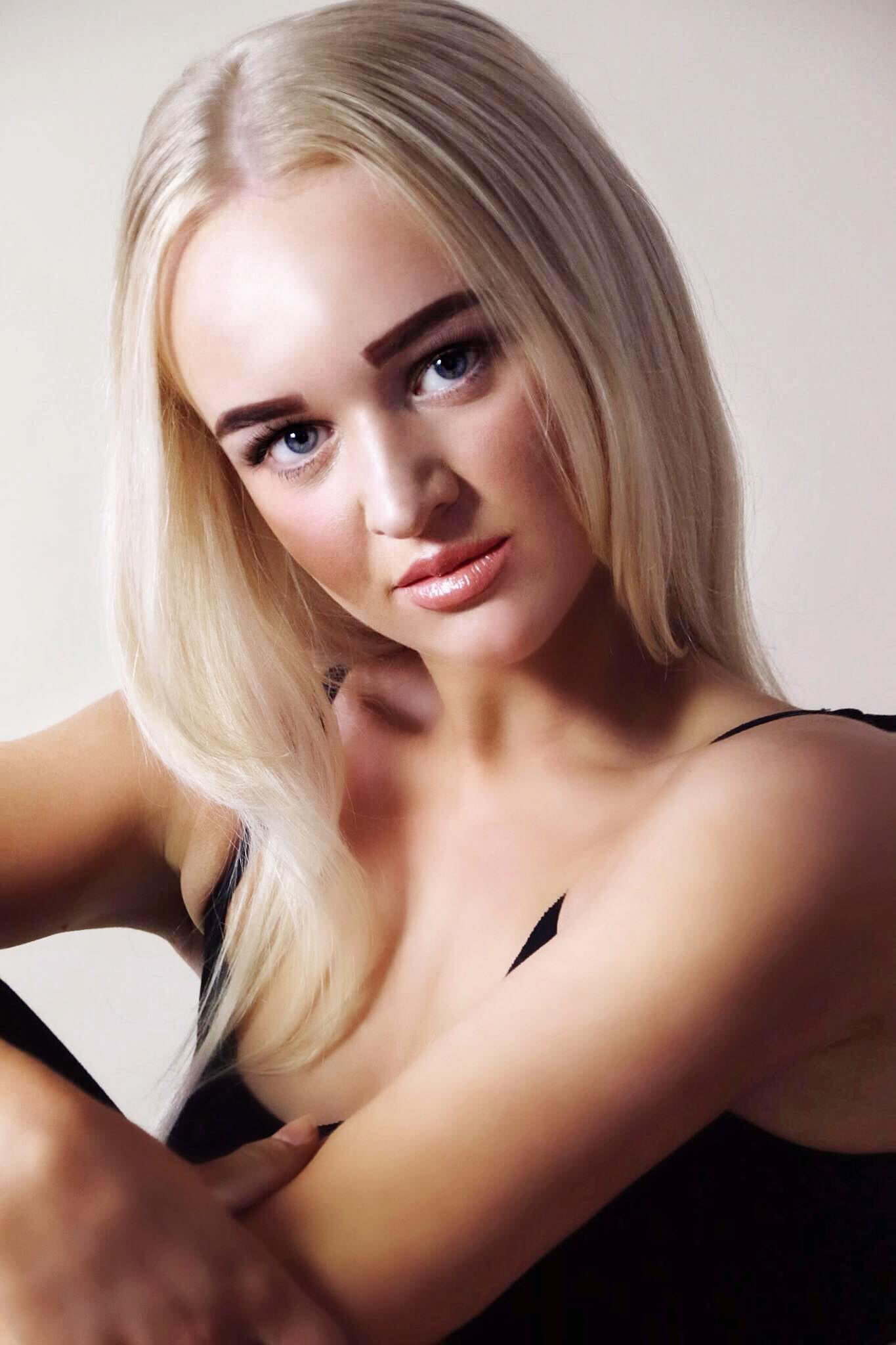 Helena Keane
I started dancing at RDDC from the age of 4 and finished my training there at 18! At RDDC I gained my Grade 8 and Intermediate RAD Ballet exams and all my grades in Musical Theatre. I then continued my training at Pendleton College where I gained a BTEC in Musical Theatre. Still passionate about performing I attended Jelli studios in Liverpool owned by Jenifer Ellison. After 2 years of training at Jelli I achieved a place at Performers College in Essex. I am now going into my second year of training. I am very lucky to have had amazing experiences and met some incredibly talented people during my training. Highlights have been attending the Dance World Cup, performing in 'Move It' main stage and performing at the Pride of Britain Awards.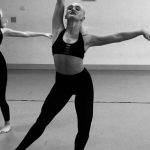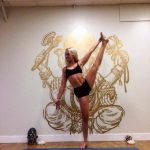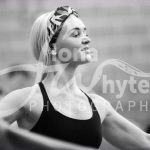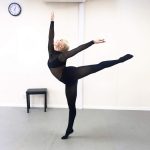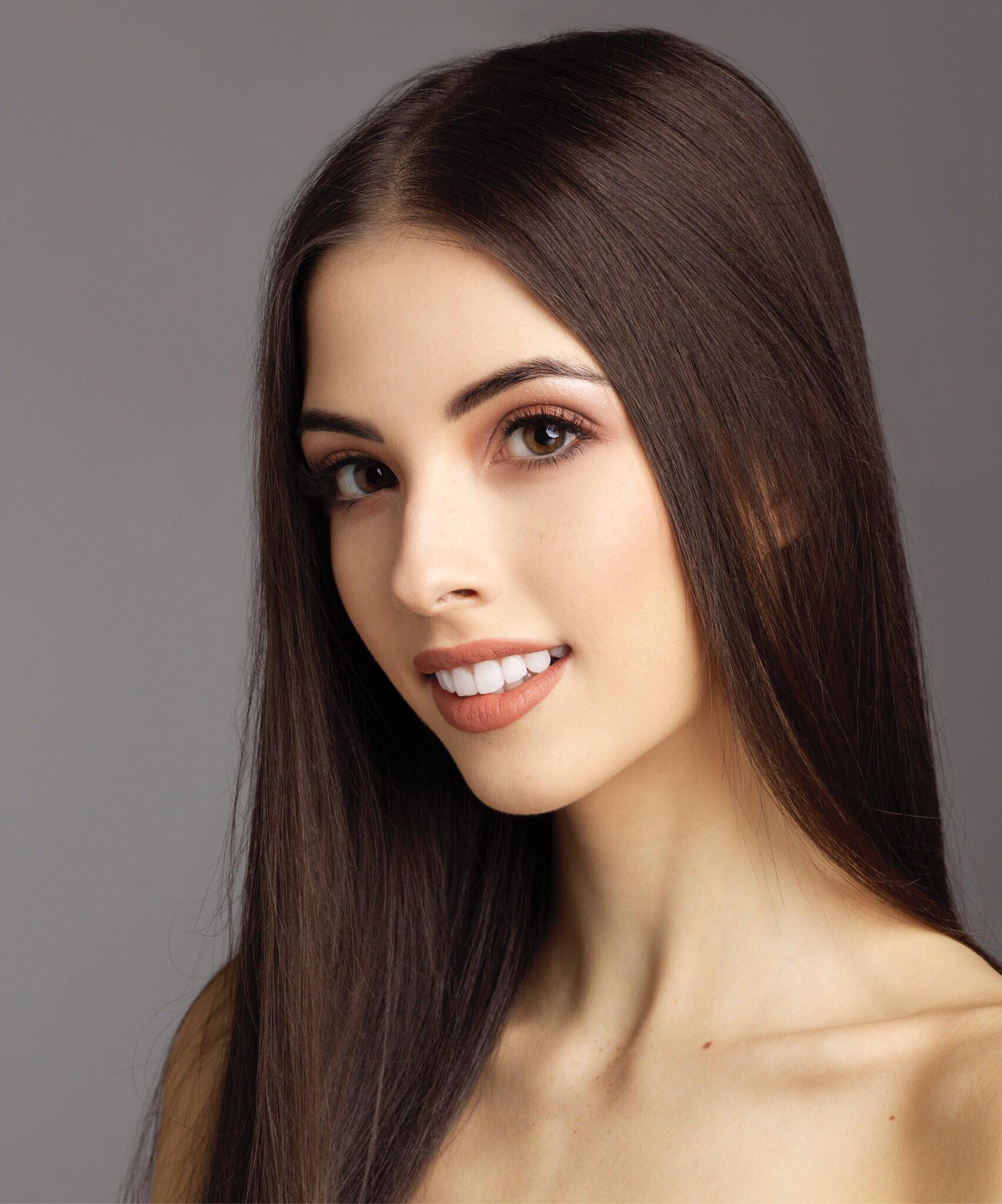 Sophie Duncan
Since leaving RDDC after 12 fantastic years Sophie went on to train at the Northern Ballet School graduating with a Level 6 Diploma in Professional Dance. Upon graduating Sophie then moved to Vancouver, Canada joining the Coastal City Ballet Company. Performing in a wide variety of classical ballets and also working with choreographers such as Joshua Beamish and Wen wei wang on Neoclassical works. Sophie is currently working towards a BA Honours Degree in the Professional Practice of Arts and Creative Industries via Middlesex Universities distance learning. Alongside performing with Coastal City Ballet Sophie has also had to opportunity to delve into her love of makeup working with a number of beauty brands such as Charlotte Tilbury, L'Oréal Luxe and Makeup Forever.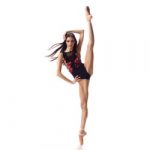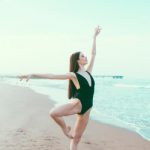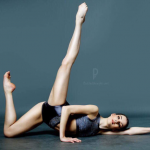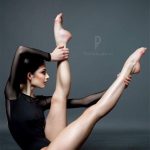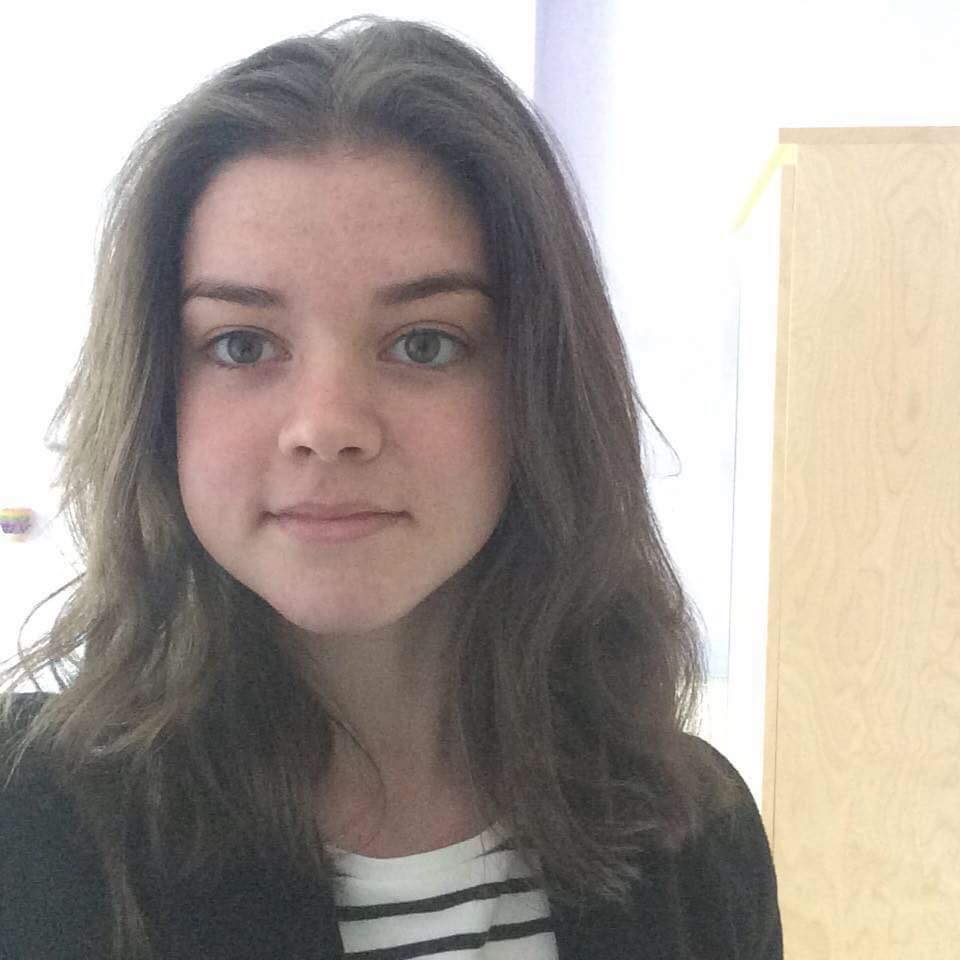 Steffi Armor
Hi I'm Steffi and I was a pupil at RDDC for 15 years. The atmosphere is always lovely and it comes to feel like a second home. During my time there I enjoyed a variety of dance genres which was made even more enjoyable by the teachers, whose passion and expertise has enabled me to enter full time training as an Intermediate Associate student at Northern Ballet School feeling more than prepared. I hope to one day be dancing professionally in a company that specialises in either Ballet or Contemporary dance.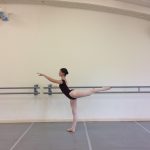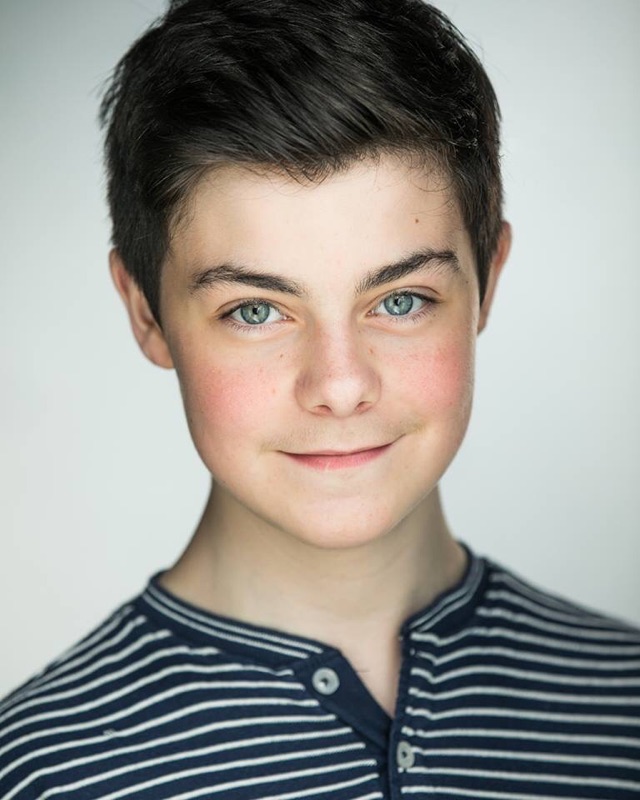 Henry Farmer
Henry Farmer joined RDDC Dance and Drama Centre in 2011 initially studying Musical Theatre and Street Dance, within a month this included Ballet, Tap, Jazz, Irish Dancing and Drama, passing all exam work to an incredibly high standard. He has always been an active member taking part in the annual festivals and productions, playing his dream role Gavroch in RDDC's 2015 production of Les Mis. With the support and skills from RDDC Henry moved toward a professional career in the industry. In 2012 a number of dancers from the school were invited to take part in a stage experience with 'Angelina Ballerina' at the Palace Theatre in Manchester. He successfully auditioned for the following roles: 2012 Balloon Boy The Johnny and Inel Show Princess Productions 2013 The Boy Chocolate Weetabix Commercial BBH Ltd 2014 Dancer Coppelia English Youth Ballet 2014 Featured Boy Virgin Media Brand Film New Moon 2015 Older Boy Messy Moments Co-op Insurance ABF Pictures Ltd It was during 2012 that Henry had his first audition for Michael in Billy Elliot the Musical, each year getting closer and closer but being asked to go back to his dance school and carry on working and come back the following year. Which he did with the help of his teachers. In 2015 Henry became an original cast member of Stephen Daldry's Billy Elliot the Musical UK and Ireland Tour. Playing in Plymouth, Sunderland, Bradford, Cardiff, Dublin, Edinburgh, Bristol, Manchester, Southampton, Birmingham, Liverpool, Milton Keynes and Hamburg Germany. Rddc received a stage credit as recognition for all the dance and preparatory work they did with Henry prior to joining the tour. He won Best Youth Newcomer in The Manchester Theatre Awards 2017. Since returning from tour he has resumed his lessons and joined one of our Group of The Year competing teams. He has won The Greater Manchester Drama Federation Award for Best Youth in an adult play for his portrayal of Zach in Good Night Mr Tom with a local amateur dramatic society. This summer he has been filming a feature film with Tapping Frog Productions called 'Being Grace'. This is a mentor through film venture with director Annarie Boor an exciting and new project that is going from strength to strength.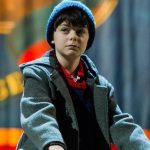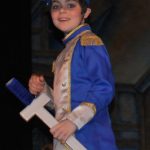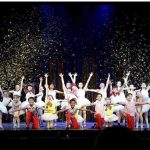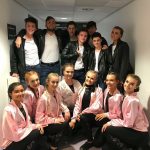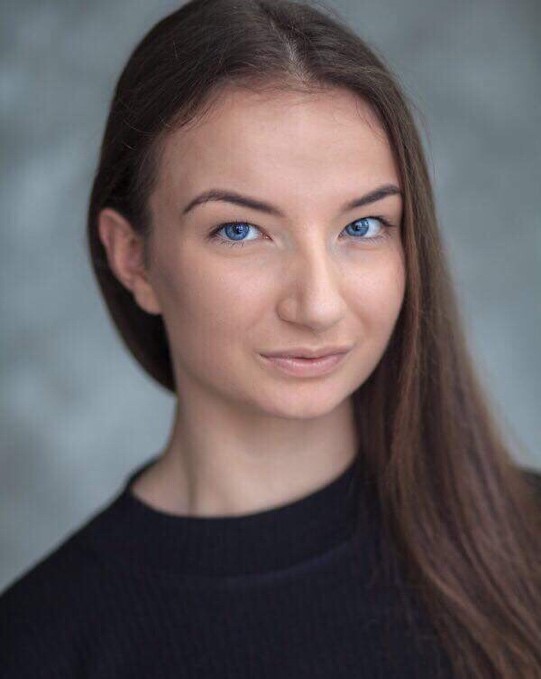 Gabriella Wardlow
I started at RDDC when I was only 7 years old. Thanks to the amazing RDDC team of staff and their commitment over the past ten years I have be able to achieve qualifications in Ballet, Tap, Jazz, and Musical Theatre. This training gave me the the foundation skills required to audition successfully for performance colleges. I continuied my training full time at Pendleton College. From here and since leaving RDDC, I received a triple Distinction in a Level 3 Extended Diploma in Musical Theatre. I also auditioned successfully for three full time performance schools: Bird College, Italia Conti Theatre Arts and Laine Theatre Arts. With all this training and experience I successfully gained a place at Laine Theatre Arts! I can't thank RDDC enough on helping me achieve my dream.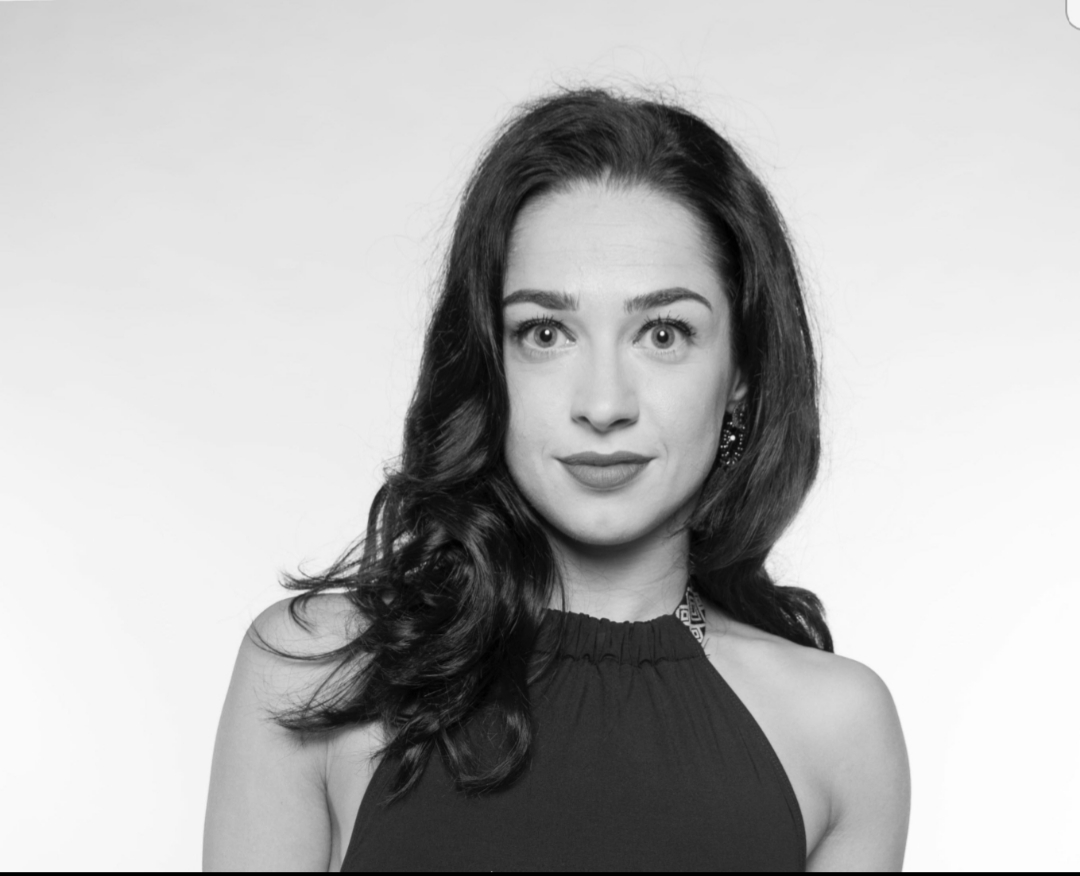 Danielle Cowles
I've been at RDDC since I was 6 years old and studied all kinds of dance from Ballet to Irish. Since then I have been lucky enough to perform as a professional dancer all over the world. I worked for several contracts on Louis Olympia and Louis Cristal cruise ships around the Mediterranean, and during the winter season I was principle Irish soloist on the European tour of 'Night of the Dance' and 'Night of the Dance Reloaded'. Currently I have just finished working around Asia as Production Manager/Dancer of the show team on Costa Atlantica cruise liner. RDDC set me up with my techniques and showmanship to go on and work professionally, the teaching is of the highest quality and I always have amazing memories of my times at RDDC!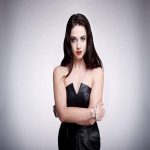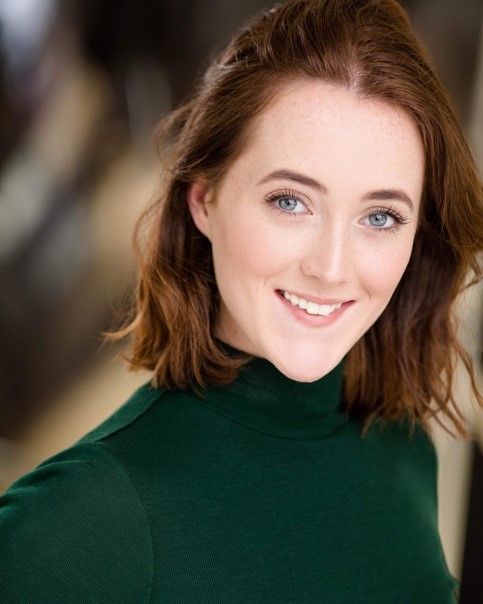 Emily Miller
After my training at RDDC I spent a year at Performers college in Essex before moving on to Ballet West in the Highlands of Scotland where I graduated with a BA Honours in Dance in 2018. During my time at Ballet West I was fortunate to develop not only my technique and artistry in Jazz, Ballet and Contemporary, but also in choreography, and at the end of my time at Ballet West, was awarded the Frank Freeman Choreography award. I am currently on the books for Peel talent and continue to audition and have recently started a Personal Training course and have many more things planned for the future. Thank you to all at RDDC for enabling and supporting me in to a career in dance. I look forward to working alongside RDDC in the future!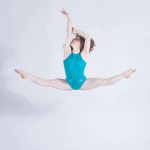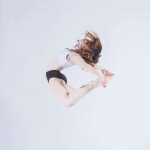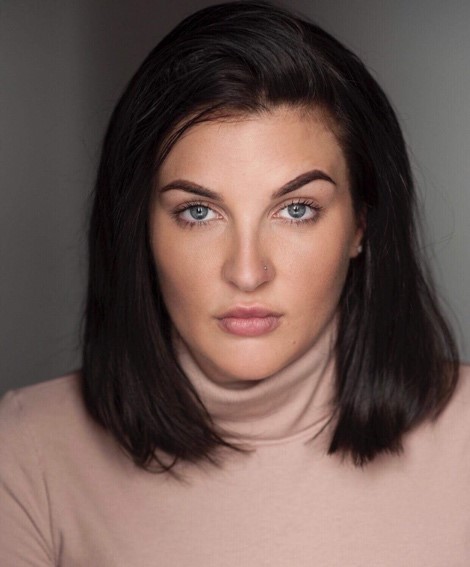 Alice Schofield
Alice first starting training at Rossendale Dance and Drama Centre in 2000. She quickly grew attached to the centre and was soon spending six days a week training in various techniques of Dance, Drama, and Musical Theatre. In 2007, Alice won a scholarship in tap dancing with the United Kingdom Alliance and then regained the accolade in 2014 latterly known as the 'Tap Performer of the Year'. Alice thoroughly enjoyed competing in competitions, in particular, the performing festivals around the North West. Winning the entire RDDC festival with a Musical Theatre performance is one of Alice's favourite memories. During her time at RDDC, Alice was involved in numerous productions with the centre as well as productions with the National Youth Music Theatre, Youth Music Theatre, Bacup Royal Court Theatre, Palace Theatre Manchester, Opera House Manchester, Oldham Coliseum, Tameside Hippodrome, Theatre Royal Ramsbottom, Thwaites Theatre Blackburn, the Rose Theatre Kingston, the Hammersmith Studios and Her Majesty's Theatre London. After performing at theatres all around the country, as well as taking part in summer schools at Laine Theatre Arts in Epsom, Alice realised her dream of attending a top Drama School and pursuing a career in performing arts. As well as performing on the stage, Alice enjoyed acting on TV and filmed three series of Waterloo Road, an episode of Channel 4's Skins, CBBC's the Worst Witch, CBBC's So Awkward and a Northern Soul music video for Liam Gallagher's 'Beady Eye' band. Alice also chose to spend her high school work experience working abroad in Calella, Spain as a hotel entertainer and performer where she enjoyed working with the Med Playa team. In 2010, Alice was offered a teaching position at RDDC after years of training and assisting classes. Saturday mornings at the Ramsbottom branch were her favourite as she worked alongside her mother, Jane, the receptionist! After leaving high school, Alice auditioned for a place on the National Youth Film Academy Apprenticeship in 2012. Out of three thousand applicants, she was given the opportunity to work for the film company in Newcastle Upon Tyne. After her apprenticeship, Alice was offered another apprenticeship at one of the top UK Radio Stations, Capital Radio before declining the offer to pursue her training in performing arts. Alice decided to further her training at the Pendleton Performing Arts College in Salford and trained there for two years. During her first year at Pendleton, Alice was offered her first professional job in Salou, Spain as a hotel entertainer and performer with the RJP Productions team. She went on the spend three months working abroad and particularly enjoyed playing the roles of Marty in Grease and Snow White in the Disney Princess Show. After the months working away, Alice returned the UK to finish her BTEC Degree at Pendleton. She then gained a place on the Foundation Musical Theatre course at the prestigious Mountview Academy of Theatre Arts in London after rejecting a place at the top dance school, BIRD College in Sidcup. After a tough year of training at a top London Drama School, Alice was incredibly proud and excited to receive two offers at different drama schools. Alice decided to take one of only thirty-two places on the BA Honours Acting Degree at the acclaimed Guildford School of Acting (her dream drama school). Alice is currently entering into her third and final year of training and is excited to be offered the role of Maša in 3 Winters as her first third year production.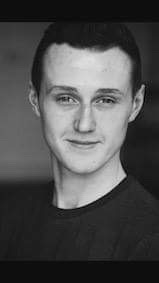 Cameron Rhodes
Cameron Rhodes, 20, began performing at RDDC six years ago. After gaining many qualifications in Dance & Musical Theatre Cameron decided that he wanted to make a career in the Performing Arts industry. Cameron successfully landed a two year place at Emil Dale Academy in Hertfordshire, on their Extreme Triple Threat Musical Theatre Course. In that time, he took on roles such as Thenardier in Les Miserables and Adolfo Pirelli in Sweeney Todd. With all this experience and training Cameron has just gained a place on the 3 Year (BA Hons) Performance - Musical Theatre at the prestigious Mountview Academy of Theatre Arts. Exciting times ahead for Cameron!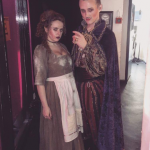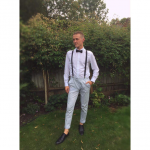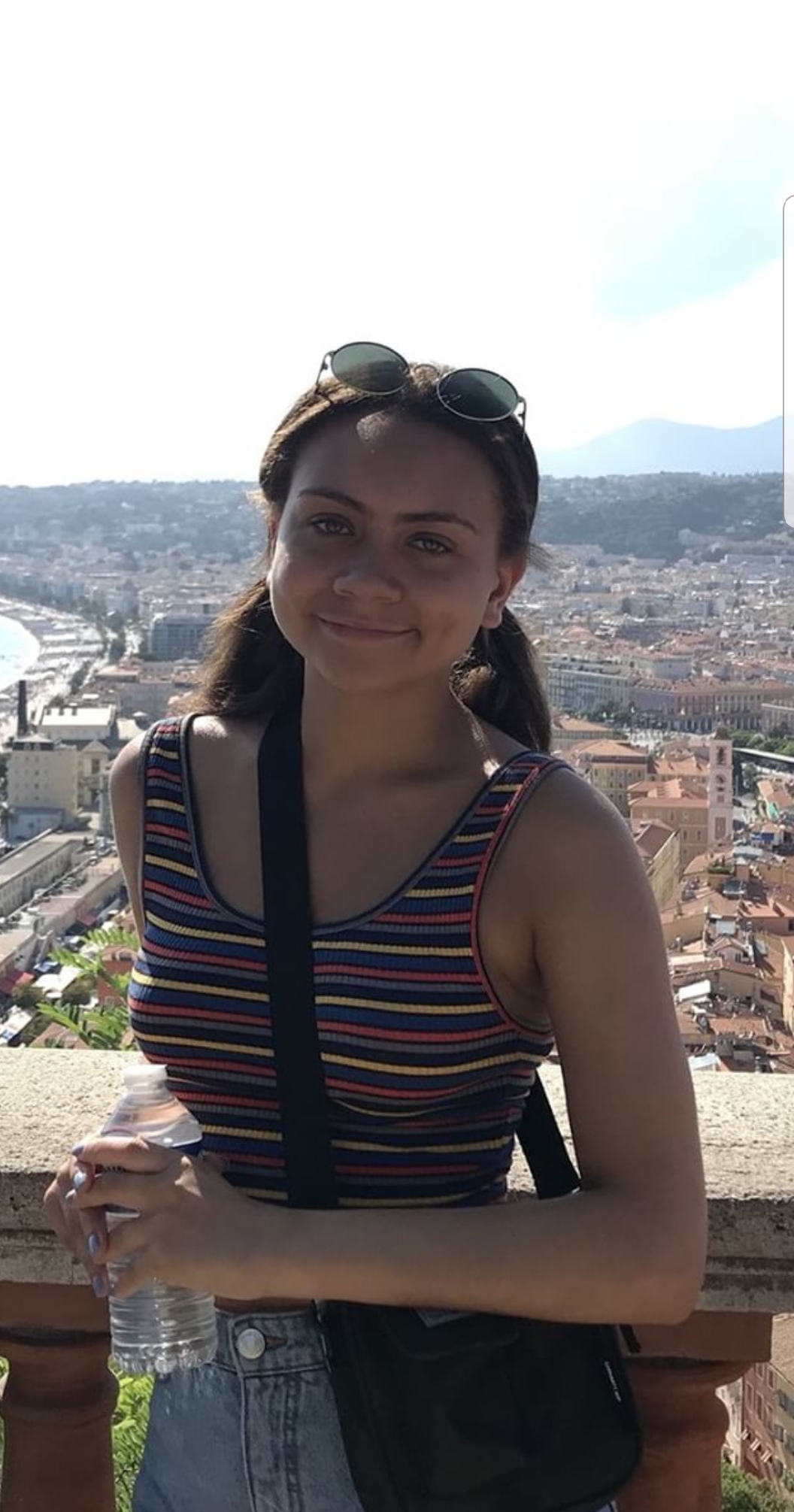 Niamh Lindo
I started dancing with RDDC aged 7 after moving from Nottingham; I really enjoyed my classes there and formed many friendships. After taking my GCSEs at school, I auditioned for Shockout Academy where I was offered a place. This meant that after ten years I had to leave RDDC to further my dance training at college. I am now one year into completing my BTEC Level 3 Extended Diploma in Dance and I am thoroughly enjoying every second of my time at Shockout. In my first year I was given so many amazing opportunities like performing at Move It in London and taking part in numerous workshops with choreographers from all over the world. Whilst the training is intense, I am loving it and feel that RDDC gave me the training beforehand which I needed and helped to prepare me for the industry. As I go into my second year of college now, I am starting to audition for universities where I will continue my dance training and gain experience in the commercial dance industry.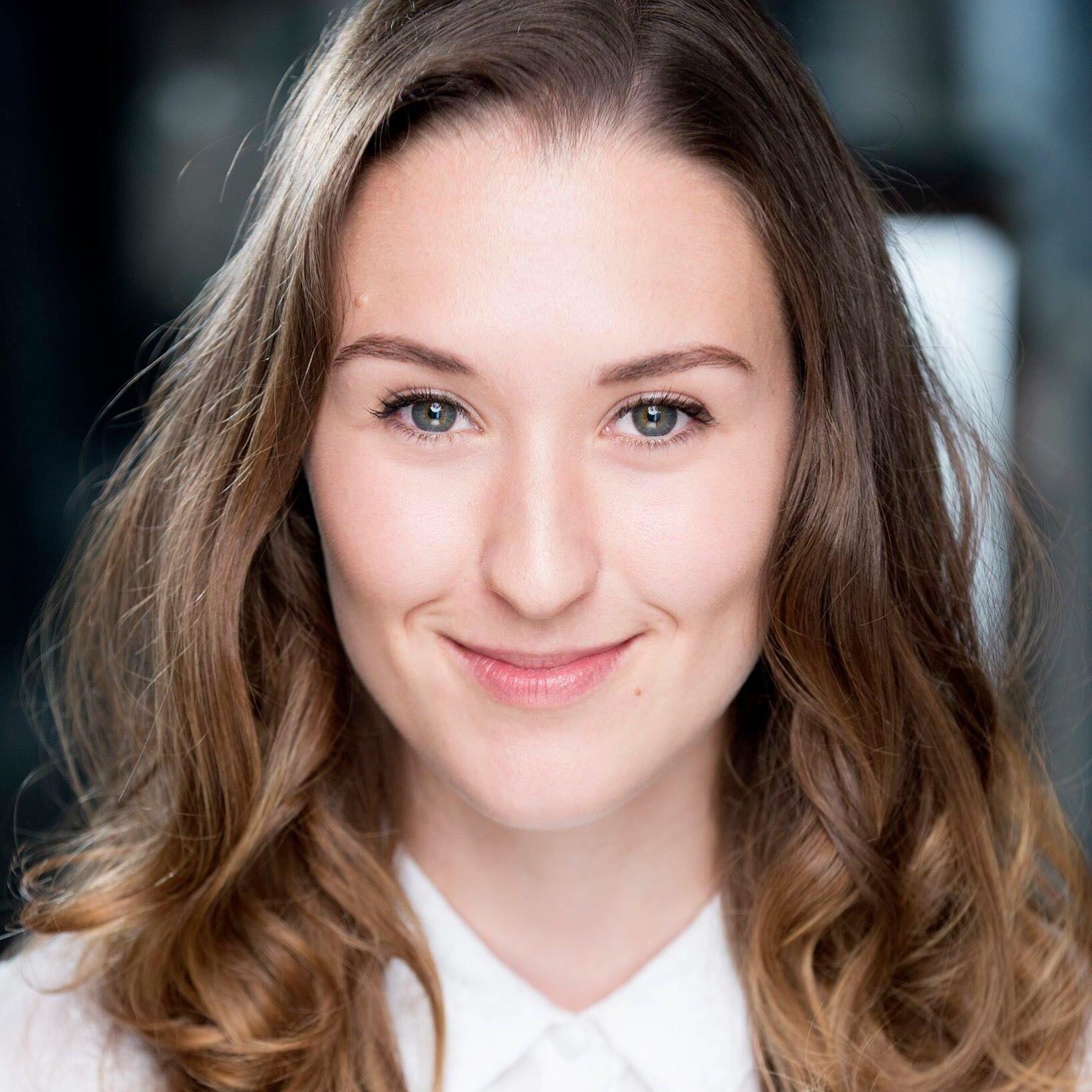 Rosemary Berkon
Rosemary first discovered her love of performing at RDDC when she was eight years old where she started with drama and musical theatre. Her first role was Dorothy in the Wizard of Oz and she never looked back from there, she regularly took part in exams and festivals and went on to take up dancing so she was spending almost every day at RDDC where she made some of her earliest and fondest memories some of which were performing with the girls on Britain's Got Talent and also performing at The Manchester Opera House in the pantomime 'Snow White and the Seven Dwarfs'. She then went on to study her A levels and gained a place with the National Youth Theatre. Rosemary then went on to train at the prestigious drama school The Academy of Live and Recorded Arts in London where she attained a first class degree in BA (Hons) acting and was awarded with the principal's prize for excellence. She has since toured the country with an outdoor production of 'A Midsummer Nights Dream', performed in the premiere of a new play at HOME Theatre in Manchester and been a part of an original play that has toured to the Edinburgh Fringe Festival, Theatre 503 in Battersea and The West Yorkshire Playhouse. She is looking forward to continuing to try and make a career out of being an actor and all of the stresses and joys that come with it!!